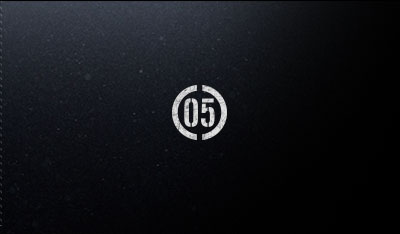 ---
---
006
SNAPDRAGON
---
THIS IS A BIG ONE. A highly illustrated, in-depth look at the entire creative process of a real-world project for a large client. I'll show you the dirty guts of visual storytelling, branding, design, you name it, all while putting together a rad animated short that you can tear apart like the animal you are. Read the glowing MOTIONOGRAPHER REVIEW for a more detailed breakdown of what you're about to get.
LET'S MAKE
A DYNAMIC
SHORT FILM
WALK THROUGH THE ENTIRE PROCESS.
FROM ROUGH SKETCH TO FINAL ANIMATION
WITH DEEP DIVES THROUGHOUT.
---
---
HIGH-LEVEL TOPICS
The Brief
Ideation
Storyboarding
Composition
Internal Logic
Design
Refining Goals
Visual Signifiers
VFX vs Motion Graphics
Working Strategies
Intentional discovery
Remixing & Rethinking
Adding Value
Visual Metaphor
Story Structure
Going Further
---
WHAT YOU GET
• A 3-HOUR MASTER CLASS, IN 3 PARTS
• DEEP DIVES ON MULTIPLE TOPICS
• COMPLETE PROJECT FILES FOR THE CURIOUS
"Even after spending $80k on a graduate degree, I felt like I was missing a huge, foundational chunk of my education. For me, Snapdragon is that chunk."
JUSTIN CONE MOTIONOGRAPHER
"Carey's figured out a way to take a topic that doesn't fit neatly into the tutorial format and made it digestible and REALLY fun to watch. Dude's got a gift. I'm taking notes!"
JOEY KORENMAN SCHOOL OF MOTION
"Finished all of Snapdragon, and it's cemented my opinion that this should be mandatory viewing for anyone involved in motion design."
MARC ZWANEVELD MOGRAPH.NET
"I'm serious when I say that I've gotten more out of this video series than I ever did out of art school."
MATTHEW LAW MATTHEW LAW DESIGN
"An incredible approach to teaching something that isn't easy to teach. Well worth the money and tons to repeat watch when you're stuck and need some inspiration."
JEFF BRIANT JEFFBRIANT.NET
"This has to be one of the best thought out process videos I have seen! Go buy this and learn something new!"
CHAD MOSELEY CMZERO DESIGN
"Division05's latest series is up, and is SO easily worth a blind buy for motion designers."
DAVE GLANZ DAVEGLANZ PRODUCTIONS
"I HIGHLY recommend Division05's new 006: Snapdragon series, so worth it!"
JOE SKI JOESKI.COM
"Definitely worth it! Tons of great tidbits of info and truths that any motion graphics designer could learn from."
BRAD STRICKMAN BLACK BALLOON